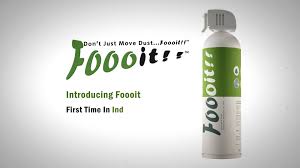 Overview
Vacancy: 2
Experience: 3 - 5 Years
Salary: USD 400,000 - 600,000 P.A
Job Type: Full Time
Working Terms: Permanent Position
Qualification(UG): Any Graduate
Qualification(PG): NA
Category
Sales Manager
Location
12/2 Second Floor, Mannat Arcade
Old Sher Shah Suri Road
Sector – 36, Faridabad – 121003
Haryana, India, Faridabad, Haryana, India, Faridabad, Haryana, India
Job Description
1. IT sales representatives should be able to handle multiple clients and be persuasive and very good at negotiation.
2. IT sales professional's work falls into the three main areas of pre-sales, sales, and post-sales support of software.
3. Pre-sales activities include pitching for business, explaining the product to new customers, detailing the technical specifications and finding out the client's particular needs.
4. There will be lots of communication around this, and in some cases, there will be a PQQ (pre-qualification questionnaire) and then, if shortlisted, the need to reply to a more detailed ITT (information to tender) document.
IT sales professional will be negotiating a commercial agreement which suits both customer and supplier.
• Receive in-depth sales training and support.
• Develop sector-specific market knowledge.
• Cold call to develop new business relationships with C-Level executives.
• Be provided with qualified data and also self-source leads.
Job Requirements
. Excellent communication skills
. Knowledge of what it takes to gather and manage information
. Ability to persuade
. Flexibility
. Eveready to initiate
. Persistent
. A buoyant personality
. Ability to handle stress
. Negotiation skills
. High energy levels
. Self-motivation skills