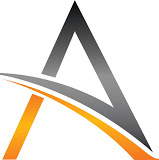 Overview
Vacancy: 5
Experience: 2 - 4 Years
Salary: INR 350,000 - 650,000 P.A
Job Type: Full Time
Working Terms: Permanent Position
Qualification(UG): Any Graduate
Qualification(PG): NA
Category
Data Analyst
Location
12/2, 2nd Floor, Old Sher Shah Suri Road, Sector - 36, Faridabad, Haryana, India
Job Description
The Data Analyst's responsibilities will include presenting data as well as designing and developing relational databases for collecting data, data mining and data-analysis to come up with solutions.


Job Responsibilities:

Interpreting data, analyzing results using statistical techniques
Develop or assist in the development of SSAS, SSRS, Excel, and Power BI reports
Work with management to prioritize business and information needs
Expand existing data models with new features based on business feedback
Collaborate with the US based data integration team to acquire expanded data from source systems
Developing and implementing data analyses, data collection systems and other strategies that optimize statistical efficiency and quality
Build and enhance SQL Server Analysis Services tabular data models
Develop and implement databases, data collection systems, data analytics and other strategies that optimize statistical efficiency and quality

Job Requirements
Filter and clean data by reviewing computer reports, printouts, and performance indicators to locate and correct code problems
Analyse and improve performance on existing data models including query optimization, DAX optimization, and processing optimization (partitions).
Create, design and maintain reusable datasets with appropriate architecture to deal with high level of data input complexity.
Provide analytical decision making support for key projects. Research new ways of modelling data to unlock actionable insights or improve processes.
Partner with non-technical stakeholders to understand their analytical needs, help frame the problem by asking the right questions, document and prioritize requirements.
Create dashboards and reports to surface data for different stakeholders.
Communicate results of complex technical work.