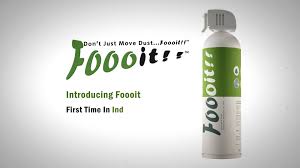 Industry Type: Export/Import
Email: arpita987992@gmail.com
Mobile:9205025021
Contact Person: Arpita Tiwari
Landline No.:0129 417 1000
Jobs: 2 (7 Vacancy)
Website: https://www.foooit.com/
Location:
12/2 Second Floor Old Sher Shah Suri Road Sector 36, Faridabad, Haryana 121003, Faridabad, Haryana, India, 121003
Description
Foooit™ is a wonderful cleaning aide for every electronic appliance and other surface areas that need precision cleaning or dusting. This Air Duster Spray is an exceptional tool for computers and small electronic devices, so good that it is considered essential equipment for maintaining computers or back-end servers in an IT room or server farms. It does wonder while cleaning areas that are otherwise very hard to reach by other means.
Foooit™ Air Duster is a flammable 10oz bottle that removes dust, dirt and microscopic debris from impenetrable or sensitive-to-touch areas of home and office without leaving any residue. It has no CFCs so is considered as ozone safe.
Foooit™ is recommended for cleaning a miscellany of electronics and other appliances, tools and items having a hard to reach the surface that easily collects dust and requires a cleaning tool dissimilar to the norm, something a little "special" and "more" precise than would be commonplace in dusting tools or dust remove
Products & Services
Foooit
5 Vacancy

INR 200,000 - 300,000 P.A

2 Vacancy

INR 400,000 - 600,000 P.A
Featured Jobs