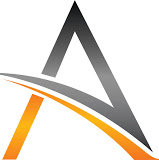 Industry Type: Information Technology,Software Company
Email: info@agdova.com
Mobile:7838555746
Contact Person: Rubina
Landline No.: +91 129417-1000
Jobs: 3 (30 Vacancy)
Website: https://www.agdova.com/
Location:
2nd Floor Mannat Arcade, 121003, 12/2, Old Sher Shah Suri Road, Sector 36, Faridabad, Haryana 121003, Faridabad, Haryana, India, 121003
Description
"Agdova is a family of digital thinkers & makers."
As a company devoted to technology and bottom-line results, we continue to strive for new, yet simpler ways to achieve results. Today, we strive to extend our knowledge-base and constantly improve the level of expertise we provide to our clients. To come up with the best, we immerse ourselves staying in pace with the latest technology and trends, to ensure our clients can leverage the best solutions, the technology has to offer.
Products & Services
Digital Marketing, Web Design, Brand Marketing, Web Development, eCommerce Website, Mobile App Development, Graphic Design
20 Vacancy

INR 450,000 - 850,000 P.A

5 Vacancy

INR 350,000 - 650,000 P.A

5 Vacancy

INR 100,000 - 100,000 P.A
Featured Jobs